Episodes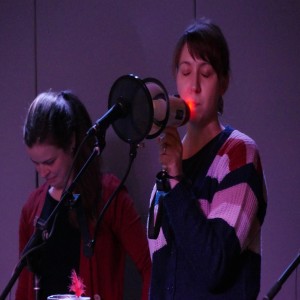 Monday Feb 18, 2019
Monday Feb 18, 2019
Matt Byanski was watching the stage and he said "That right there is something rare".  He was referring to Tod Weidner who was playing his Live at Yellow Cab set.  "There are not very many people that can command the stage like that all by themselves....with an electric guitar."  You won't get an argument from anyone who was there.  But damn, Tod is heading for the coast and we will miss him. 
Tod played something very tasty with the Roadside Band too.  This was a night - and this is a podcast - full of highs.  Khrys Blank growled out a gutsy remembrance and Matt delivered a powerful vocal, backed by the full band including Eric Reith, Bryan Lakotos, Red Baumgardner and the guitar shapeshifter Rich Reuter.   The SpokenWordWorks portion of the evening was not to be outdone either.  Scott Millsop delivered a Dimmy Jean bit we're still talking about and a Charlieville Report that drew an audible gasp of recognition from the audience.  Bill Mooney turned 75 and gave us a moving moment in a poem.  Paula Unrau read a work of her poetry that contained the marvelous line "the howl of adolescence at full moon cry".  Listen for that. 
We're also offering more details on Weigards Hypothesis regarding resonance between parallel universes.  See Molly Millsop and Mark Jeffers for details.